Introduction
Over the course of the last 18 months, I have reviewed the long list of Argyll KIAs. Col Earp offered his hope that someday each one of them would have a poppy. I had an email from a woman in the Netherlands asking for information on an Argyll killed at Kapelsche Veer (his poppy will appear tomorrow). That query led me to the battle and the men who died there. I was taken by the personnel selection officers' comments on Pte Nangle, and I remembered Buck Edwards' comment (in Black yesterdays) about "little Tommy." There was a good-natured earnestness about Tom Nangle, and he died as a result of wounds; he had seen a lot of action. Unfortunately, to date, I have not located his family.


Robert L. Fraser
Regimental Historian

Death in battle is different, Sam Chapman thought:

"He is cut down in an instant with all his future a page now to remain forever blank.
There is an end but no conclusion."
– Capt Sam Chapman, C and D Coys

---
"To fight for Scotland"
Nangle had "a sincere belief in the cause for which we are fighting." Born in Musselburgh, Scotland, on 4 March 1924 to Patrick C. and Isabella B. Nangle, he had two brothers and five sisters; he was the youngest. He immigrated and lived in Brantford, Ontario, with his parents and most of his family from 5 September 1937 (one brother and one sister remained in Scotland). He had completed Grade 9 and "left school to immigrate to Canada." He attended St. Mary's Roman Catholic Church there and its school. He was unemployed from 5 September 1937 until 1940, when he delivered groceries for six months before working as a sales clerk at Eaton's (earning $15 weekly) from 1940 until enlistment in Hamilton on 19 February 1943.


"a good appearance and pleasant quiet easy-going manner"
At 5', 2", 120 lb, with hazel eyes and brown hair, his hobbies were "model planes" (he had four hours of instruction in "aeroplames") and photography; he was "fond of sports": swimming, tennis, cricket, rugby, and "especially soccer". His personnel selection record contains an unusually lengthy appraisal: "a youthful recruit of Scottish racial origin who possesses a good appearance and pleasant quiet easy-going manner." He had "no special trade skills or mechanical aptitude" and "above-average learning ability, and good stability for his age." "A clean-living person, he neither drinks nor smokes, but appears to engage in normal social activities." "A voluntary enlistment, this recruit has a good attitude towards soldiering, and … should … develop into a normally efficient Infantryman." He expressed ambitions of becoming a motor mechanic after the war.


"pleasant little chap … easy-going. Suitable as general duty soldier"
After training in Canada, he received 14 days' furlough in July 1943 and was posted overseas on 24 August, disembarking on 1 September. He was re-interviewed that month and deemed:
"Cheerful – alert," a "pleasant little chap. Not a great deal of depth, quiet, easy-going. Suitable as general duty soldier."

"of blisters and blasphemy"
Overseas in late August 1943, he joined the reinforcement stream for infantry units. On 1 October 1943, the battalion "began its trek towards Riddlesworth Camp." It was a 15-mile march and the rifle companies of the Argylls did it "the hard way." They were led by their new commanding officer, Lt-Col J. Dave Stewart, who "marched with the men." A Regimental piper led each company and, after 6½ hours "of blisters and blasphemy," they arrived. It was, Pte John Booth of the Mortar Platoon recalled, "the dirtiest camp we ever moved into and it took plenty of work to make it fit to live in." That night, the unit's war diarist noted, "142 reinforcements" arrived "at 2000 hours." The group included Nangle and the battalion's first black Argyll. The next day Nangle was taken on strength and posted to C Coy. Pte Nangle was on his first battalion parade at 1330 hours when Lt-Col Stewart addressed the unit, stressed "the importance of discipline, the necessity for physical fitness, and ended by saying that he expected this to be the finest regiment in the Canadian army." For John Booth, "Col. Stewart made a place for himself in the hearts of his men." He also gave them "the remainder of the day off."


"Femininity was present in quality and quantity"
Within a week, Nangle was on training schemes in the field at the brigade level. As one of his comrades in C Coy wrote home in October, "training here is plenty tough." Late in the month, there were divisional exercises in "terrible weather." The emphasis was on conditioning and training at every level. On 1 November the Argylls moved to quarters near Uckfield in Sussex. Again, there was more training and at an increased temp. C Coy held a dance on 12 November. The Argylls' Pipes & Drums led the grand march and music was provided by the band of the Lincoln & Welland Regiment. The dance caught the eye of the ever-observant war diarist: "Femininity was present in quality and quantity, beer inexpensive and reasonably plentiful, the food appetizing and in abundance.


"found in bed at 0610 hrs"
Christmas came and went. Nangle went AWOL on 29 December 1943 and returned the next day; his little jaunt cost him eight days' pay. He had been reported by Cpl W.R. Holmes of C Coy, one of CSM George Mitchell's "gang." The months passed quickly, with the introduction of new weapons (PIATs and Sten guns), a spate of training in the Scottish Highlands (in February 1944), more time on the ranges (C Coy topped all other companies in February), more training, and reviews by dignitaries, including King George VI, Generals Montgomery and Eisenhower, Canadian brass, and the Canadian prime minister, William Lyon MacKenzie King, who was booed by the troops. Nangle had a second minor blot on his largely spotless record: on 4 March 1944, he was "found in bed at 0610 hrs" and was confined to barracks for three days.


"little Tommy"
Anticipation among the troops grew after D-Day as they waited their turn and pondered the road ahead. Nangle landed with the Argylls' advance party in France on 21 July 1944. Cpl Buck Edwards, D Coy, recalled: "We had a young lad …Tommy Nangle, and a big Irishman named O'Brien. And they used to fight like cats and dogs … so when we went from England over to France and we got out and never even got our feet wet, Big OB started to complain about it and little Tommy shoved him off the back into the water … it was hilarious at times and serious at other times."
The latter came to the fore in abundance as the battalion got its first taste of combat. Nangle saw action throughout France at Bourguebus, Tilly-la-Campagne, Hill 195, St-Lambert, and Igoville. C Coy had been so decimated by casualties after St-Lambert that Lt-Col Stewart amalgamated it with B Coy to produce one sadly under-strength company.
CSM Mitchell's private diary (deliberately written in red ink) records in terse fashion the effect on his company of casualties (killed, wounded, and battle fatigued), continuous fighting, heaving shelling, mortars, snipers, heat, dust, and dysentery. In one month of battle, the company had been all but obliterated; there were few C Coy originals left (those who landed in July) at the end of August. Little Tommy Nangle was one of them.


"we were shelled quite heavily on the approach"
On 8 September 1944, with Stewart absent at brigade, Maj Bill Stockloser deemed the attack on Moerbrugge across the Ghent Canal "a crossing of opportunity." Maj Bob Paterson, C Coy, thought: "Opportunity for whom: the Germans or us?" Maj R.D. "Pete" Mackenzie, D Coy, derided the plan as "the most disorganized canal crossing in the war." They found an old rowboat and, as Paterson remembered, "we were shelled quite heavily on the approach … and I lost all my stretcher bearers, all my mortar men … I think we lost seventeen or something, and the officers were gone." C Coy lost 2 officers and 17 men that day by shell-fire before it crossed the Ghent Canal to its objective; Pte Nangle was probably one of them. Over the next few days, he was moved from field ambulance to field dressing stations to No. 29 British General Hospital.


"that benighted, god-forsaken dyke"
Discharged from the hospital on 25 November 1944, Nangle returned to the unit on 4 January 1945. He had seen more than his share of action in the first six weeks of action. The battalion's time on the Maas River from early November had been relatively quiet. On the 6th, C Coy held a dance and "various specimens of the opposite sex were imported …" The comparative peacefulness for the battalion was shattered by the actions at Kapelsche Veer in late January. At 0100 hours on the 29th, 15 Platoon, C Coy, (under-strength) attacked yet again that "ugly bit of rising ground," which Pte Bob Mason described as "a churned ruin of bricks, mud, and melting snow." Lt Alan Earp of the Pioneers excoriated the small battlefield as "that benighted, god-forsaken dyke." The cold was, he said, "excruciating." It was "a nightmare" scene of deadly, close combat.


"a sincere belief in the cause for which we are fighting"
When Tommy Nangle enlisted, he expressed "a sincere belief in the cause for which we are fighting." There, "in the grim unreality" of the dyke, his struggle in that cause ended. Severely wounded, Pte Nangle was transferred to No. 13 Canadian General Field Hospital in Cuckfield on 3 February; he died there on the 11th and was buried in the Brookfield Military Cemetery near Pirbright, Surrey. For his tombstone, his family chose:
ON WHOSE SOUL
SWEET JESUS HAVE MERCY
R.I.P.
Pte Nangle was 20.

Between 7 December 1944 and 29 January 1945, 5 Argylls were killed in action and 31 wounded.
"a history bought by blood" – Capt Sam Chapman, C and D Coys
Remembered respectfully – An Argyll
Note: Pte Nangle's poppy will be mounted in the virtual Argyll Field of Remembrance in the near future. The Argyll Regimental Foundation (ARF) commissioned Lorraine M. DeGroote to paint the Argyll Poppy (top) for the Field of Remembrance.
Robert L. Fraser
Regimental Historian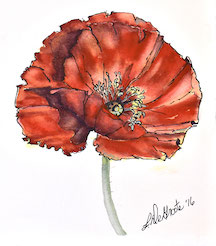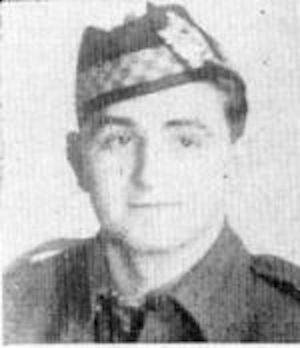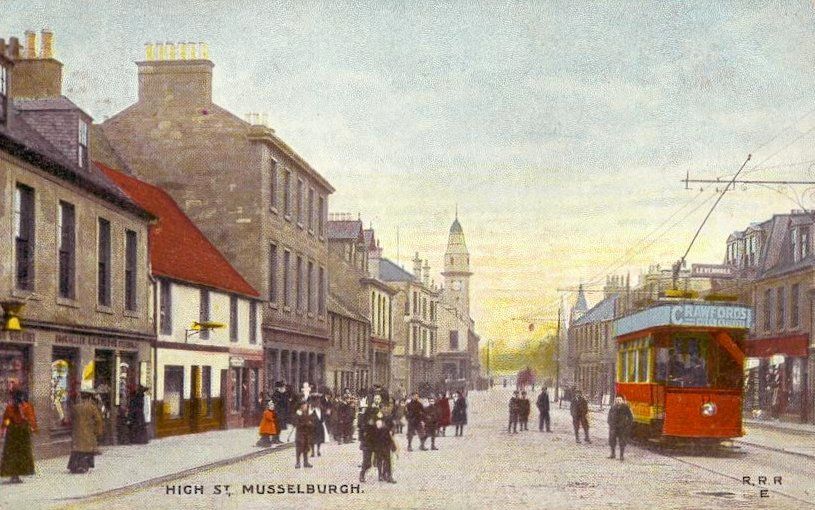 High Street, Musselburgh, Scotland, where Thomas Joseph Nangle grew up.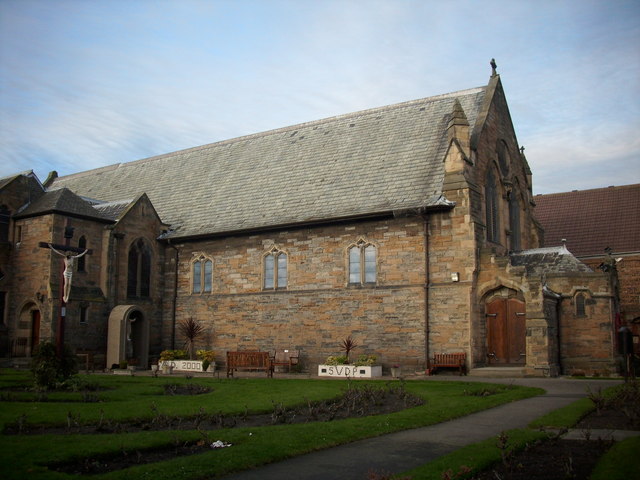 The Church of Our Lady of Loretto and St Michael, Musselburgh, Scotland.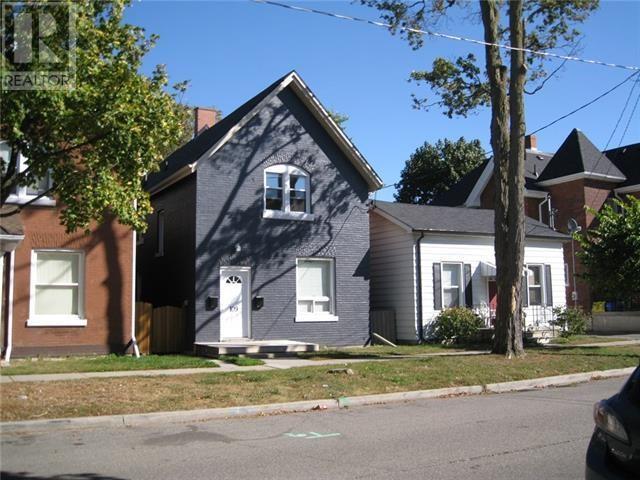 The Nangle family's home: 109 Park Avenue, Brantford.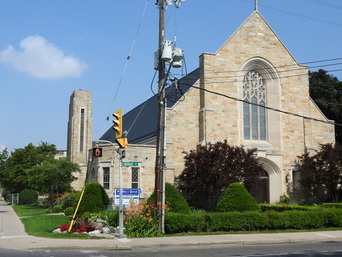 St Mary's Roman Catholic Church, Brantford.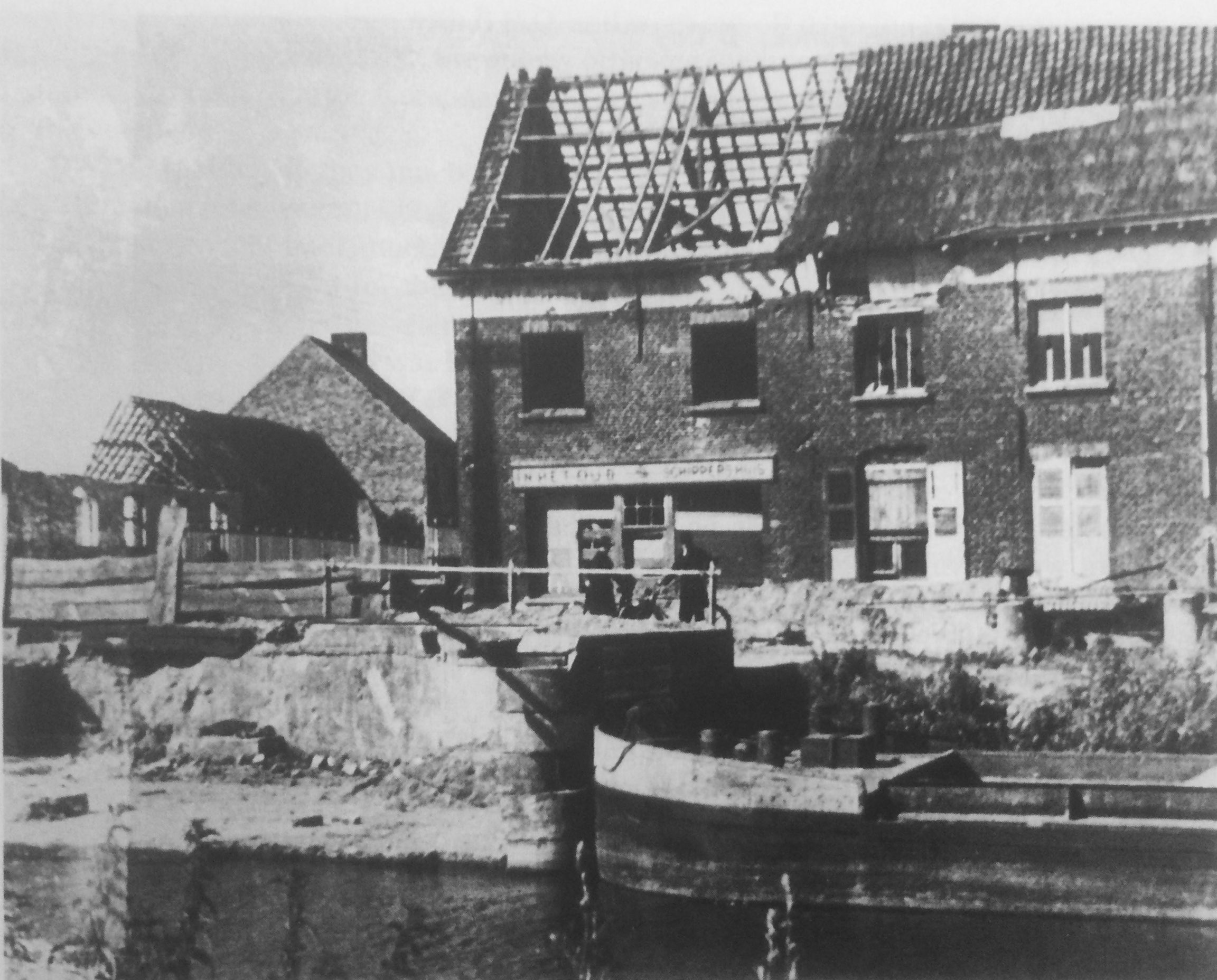 CSM George Mitchell of C Coy noted on the back of this photo: "A view of the side of the canal we had to cross to."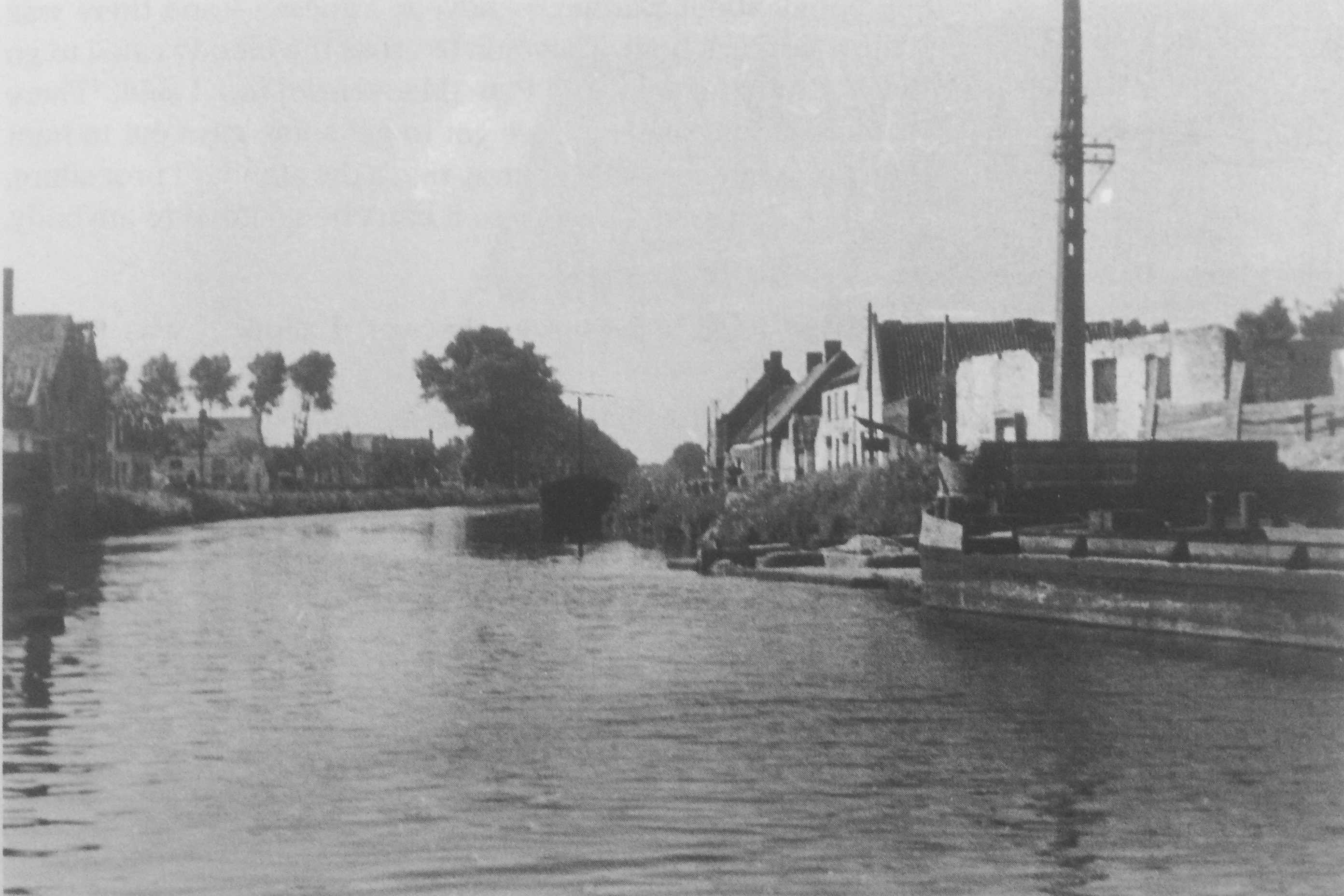 Ghent Canal, Moerbrugge – the first problem was to secure a crossing.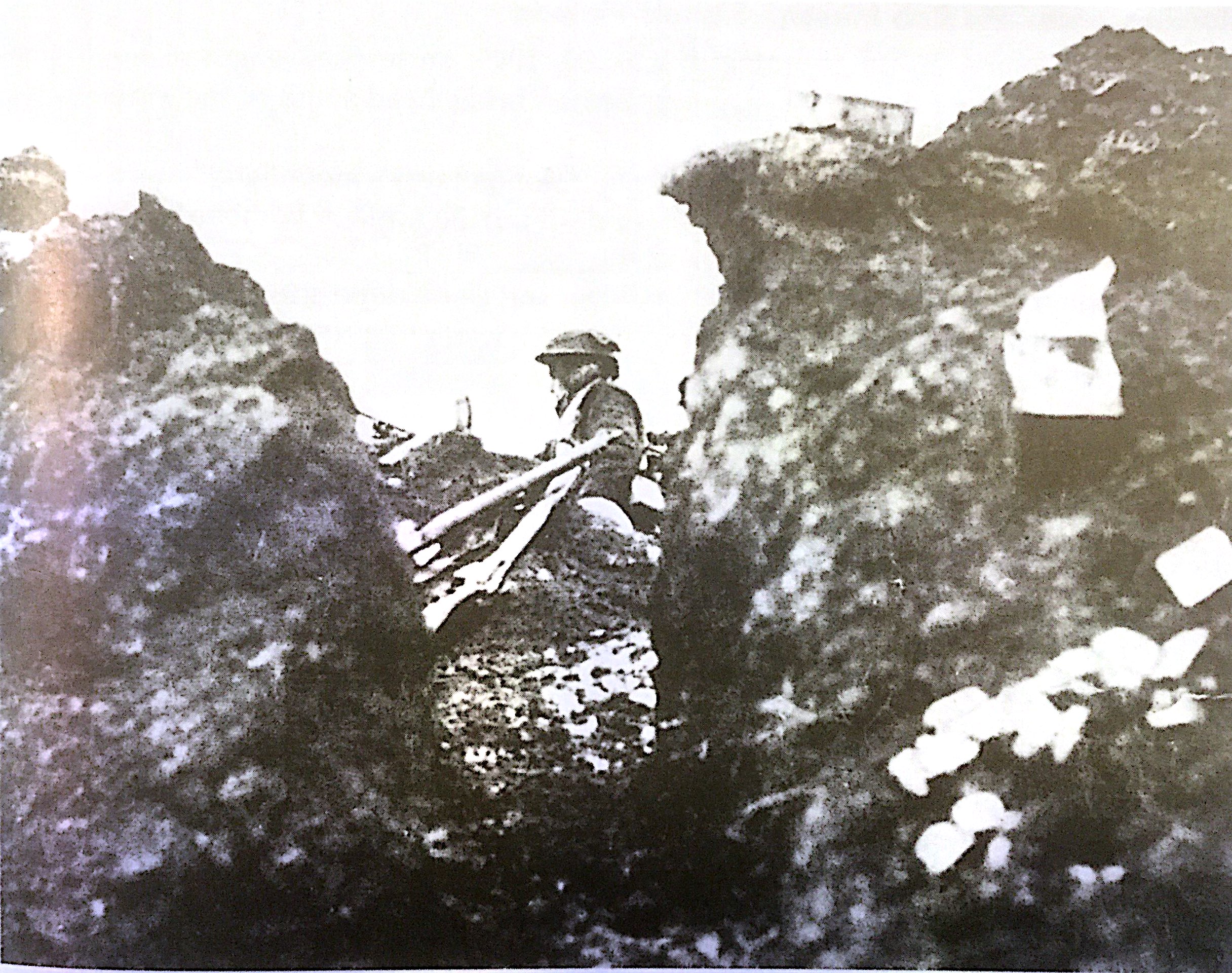 C Coy, Kapelsche Veer.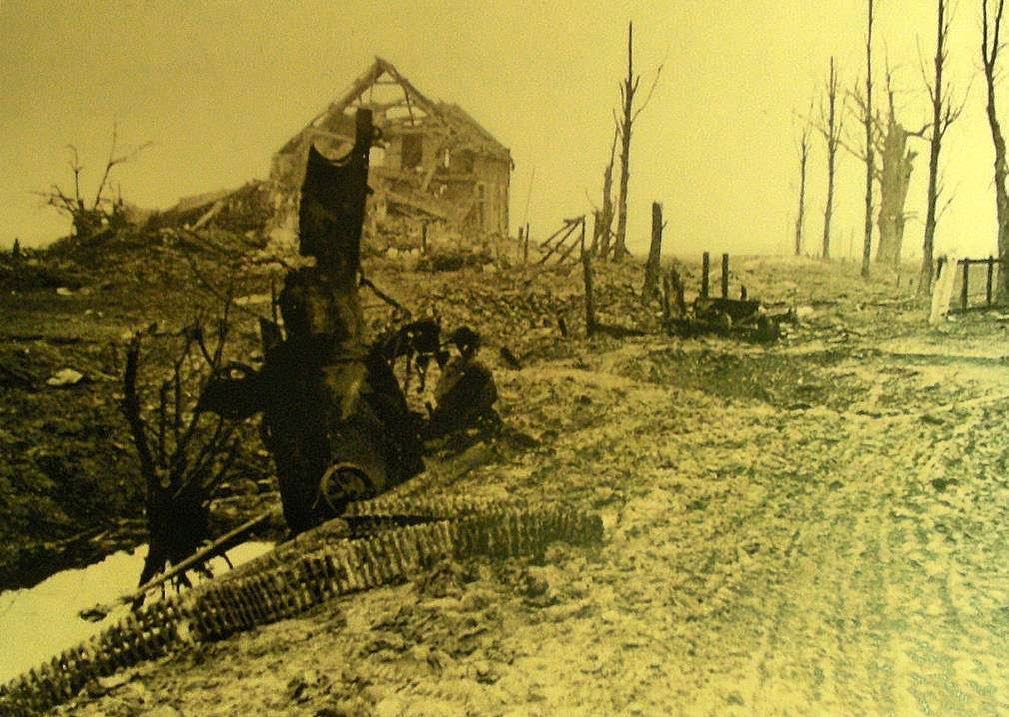 Kapelsche Veer, early 1945.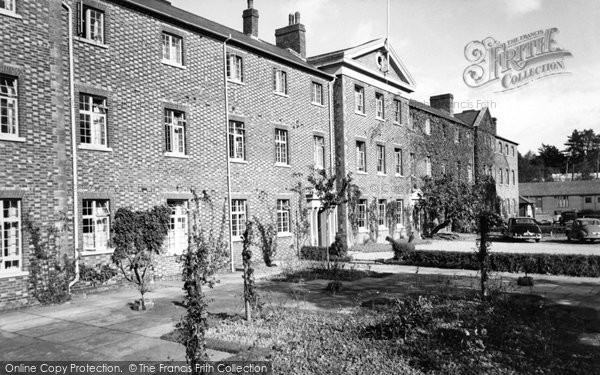 No. 13 Canadian General Hospital, Cuckfield, England (circa 1960).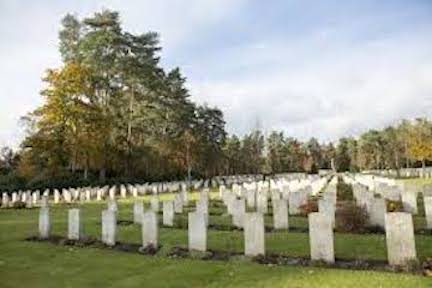 Brookwood Military Cemetery. Below: Pte Thomas Joseph Nangle's gravestone.