Excerpts from Black Yesterdays: The Argylls' War by Robert L. Fraser
War Diary, 27 Sept. 1943: In the Field [M.H.B.]
Lt-Col. J.D. Stewart, formerly 2 ic of the North Nova Scotia Regiment, arrived at Battalion Headquarters area near 2300 hours and took over command … from Maj. A.J. Hay.
Interview: Capt Bob Paterson, Adjutant
I remember … I was the Adjutant. It was raining, and he blew in and, out of the night … "I'm your new CO."
Right from the start, everybody liked him. Everybody liked him. He won us all over in ten minutes. He had great charm and he was very decisive. Awfully nice guy. We just thought he was great.
Interview: Pte Gord Boulton, B Coy
God, he was great. He could walk on water as far as we were concerned. He was really something else. He was really something. He was friendly, but you had respect. I mean, he wasn't buddy-buddy … [But] he had a feel for everybody. He … was concerned…. Some officers are more concerned than others, and he was concerned.
Interview: Pte Harry Anderson
…I think it was the greatest guy in the world, Colonel David Stewart. He took over command of the Regiment. He was one hundred percent.
Interview: Lt-Col Dave Stewart, CO
…I was taking over a battalion and play it from there. [I wanted to make] it the best battalion in the Brigade, and the best in the army. The best officers, the best other ranks and the best fighters.
Interview: Lt Claude Bissell, A Coy
…he did believe in the Regiment as a community, as an organization which was bound together by sympathy and affection and support. I can't remember his ever being very tough in a sort of magisterial way … I think he also had a great sensitivity to what people could do…
Interview: Capt Bob Paterson, 2IC, C Coy
I can remember his [Lt-Col Stewart's] first operation order: verbal, simple, everybody could understand it; the most beautiful thing I ever heard. An idiot could have carried out his plan of attack, or whatever it was, and I though, "Boy, this is for me."
Interview: Capt Pete Mackenzie, OC, Support Coy
Dave's [Colonel Stewart] prior objective was to move the unit into a fighting unit, and he kept us constantly on the go … [undertaking] exercises from section to platoon to company to battalion organization. And he used to gather the officers together and criticize or comment on what he'd observed, and we'd go out and do it again…
War Diary, 20 May 1944: Chapelwood Manor [M.H.B.]
The CO, Lt-Col Stewart, gave a lecture to Offrs and NCOs incl Sec leaders on forming a firm base with an Armd Div.
Interview: Sgt Rudy Horwood, Anti-Tank Platoon
Stewart was a very direct man who communicated with all ranks, and he made it a point to let you know that he had confidence in you. And he called the sergeants together just before we went to Normandy — no officers present except himself — and he spoke to the sergeants of the Argylls and gave the sergeants a tremendous vote of confidence. And that type of thing you don't forget … And so we had a lot of confidence in him. There's no doubt about that, and he was a very effective leader.
Interview: Major Robert G. Lillie, RCCS
The Colonel was at the head of it and there was no misunderstanding about that — that the Colonel was running the unit. And he absolutely supported the company commanders in everything that they did … I never saw him chew out a senior officer in any way that would undermine his own, the other ranks', or the junior officers' respect for him. Without saying so, he obviously demanded the respect and obedience of all of the officers, and he was going to give them the respect and consideration that their positions deserved. The system was just operating the way the system was designed to operate.
Interview. Lt-Col Dave Stewart. CO
If they weren't up to my expectations, I'd goddamn well say so.
Interview: Pte Albert Clare Huffman, B Coy
… in the assembly area … I remember Colonel Stewart. That was the first time I'd ever really known what kind of a man he really was, because he was just as calm under all that mortar fire and that helped a new recruit, or a so-called new recruit like myself. I realized that if you were going to get it, you're going to get it and, if you weren't, then you carried on.
Reminsicence: Lt-Col Dave Stewart, CO
I was concerned when I got into battle that I would be able to stand it. I was; it didn't bother me too much, and I was able to stand it very well. There was a rule that in action, steel helmets had to be worn. I adhered to it, except for myself where I figured that the psychological effect of my going around with the shells flying and my wearing a soft hat, would be great for morale, and it was.
Interview: Major Pappy Coons, OC, B Coy
… he [Lt-Col Stewart] was absolutely fearless…
Interview: Pte Whit Smelser, I Section
…he was fearless … he set a great example…
Reminiscence: Lt-Col Dave Stewart, CO
It wasn't long until it was evident that I commanded the best Battalion in the Brigade. Every Colonel thought the same thing and they all started to boast and get into the fore-front of things, that is the only time that silence paid off. I was the last to get into action and by that … time [the Argylls] were acclimatized somewhat, the results were good.
Interview: Lt-Col Dave Stewart, CO
Battle is disorganized, complete disorganization…. It was a shambles, really.
Reminiscence: Lt-Col Dave Stewart, CO
When we received the orders to take "Hill 195" it was late in the afternoon and two other regiments had tried but were misdirected and got off the track. I mentally wrote the Argylls off as well as myself.
I took the scout platoon with me and we reconnoitred the route I had chosen. On the way back I left members of the scout platoon at strategic points, to guide the Battalion, so I could lead them up to the high ground.
Interview: Lt-Col Dave Stewart, CO
I had to improvise … I never went by the book … it is the Tory personality.
Interview. Capt Bill Whiteside. Anti-Tank Platoon
…the CO came back and we had an O Group. And it was at night, and he said, "This is what is happening and the first company moves … in 20 minutes…"
Interview: Pte Whit Smelser, I Section
…I guess I just had confidence in my colonel. And if that's what he wanted to do, we were gonna do it…
Interview: Capt Pete Mackenzie, OC, Support Coy
I think he [the CO] did it [led the Battalion] then because we were still fairly new in battle and I think he wanted to instill some confidence in the troops by showing them the way. I think that's why he did it.
Interview: Lt-Col Dave Stewart, CO
I was always up front … you can't win battles being behind. You've got to be there.
Reminiscence: Lt-Col Dave Stewart., CO
I took them in single file to the high ground and luckily it was "Hill 195" and we went right through the German lines. When we reached the top, I advised the company Commanders to dig in and I distributed the [Battalion] about the hill. When it came light in the morning, the German reacted very strongly and shelled our positions.
Interview: A/Cpl Burt Eden, B Coy
We didn't know what was going on. One guy said to me, "Where are we?" I said, "I don't know." He said, "When did we eat last?" I says, "I don't know." "What time is it?" I says, "I don't know." He says, "Gee, you don't know a helluva lot for a corporal, do you?" I said, "You're alive, aren't you?" He says, "Yeah." And I says, "Well, shut up."
Private Diary, 11 Aug. 1944: CSM George Mitchell, C Coy
Surprise move – right on through Enemy lines to Hill 195. Take 40 prisoners out of B Coy pos. in morning. We are completely surrounded – shelling heavy. Wounded [Pte Harold D.] Snow, [Pte Lorne W.] Tripp. B.C.R. wiped out.
Private Diary: L/Cpl Harry Ruch, 7 Platoon, A Coy
Last night we were told about 0200 hrs we were going to attack Hill 195 immediately. There is certainly no rest for the wicked. We started and reached the Hill without meeting opposition. We could hear talking so thought the rest of the Coys had arrived Okay. Much to our surprise when dawn broke it was Jerry next to us. I cannot say who was the most surprised. We must have recovered first because after a brief skirmish Jerry surrendered and the hill was ours. The rest of the day passed uneventful. Our tanks moved up to re-inforce us. Our Coy did not receive much shellng but heard some of the other Coys did not fare so good.
The night was warm and uneventful with the odd shell. The morning was more exciting. Jerry found the actual range of our little bush and George Parker and Ed Robinson were slightly wounded. Hear the other Coys lost heavily.
Interview: Lt-Col Swatty Wotherspoon, CO, 29th Cdn Armd Recce Regt (SAR)
[Major] Dave Currie was the C Squadron commander, which were the ones that were basically attached to the Argylls, and they fitted very well … I tried to fit each squadron to each regiment … and Dave Currie fitted best to the Argylls … he fitted with the Argylls because [Lt-Col] Dave Stewart was somewhat of the same character…
He [Currie] wasn't a brilliant tactician, but he was very stubborn, and if you gave him an order to do something that was within his capabilities, he would do it — period. Like to tell him to take St. Lambert, that's all I had to say … And I knew, having said that, that he'd stay there.
I would never have put [Major Arnold] Levoy [OC, A Sqn] and the Lincs into St. Lambert — never, ever — because that required a very, very tough combination … Dave Stewart and Currie were absolutely superb because Dave had the necessary knowledge and the abilities and so on, and he had a superb supporter in Currie, who had never backed down from anything.
Interview: Lt-Col Dave Stewart, CO
It so happened that Dave Currie was allocated to me, and Dave Currie was a gem.
Interview: Capt Don Seldon, Adjutant
Stewart's] method of operating was to be mostly up with the forward companies, [with] what he called his Tac Headquarters. And he would go up there just with a jeep and some members of the Scout Platoon, and the IO…
I think he added so much to the morale of the unit by being up in the forward locations. And I think he liked to fight his own battles and not have brigade looking over his shoulder all the time…
Interview: Lt Claude Bissell, IO
I think again it was the man's simple power as an individual, his capacity to generate confidence and to downplay the emergency without at the same time turning it into something which it wasn't. Respecting the seriousness of the operation and yet not turning it into an emergency … I suspect, a good many commanders felt they were part and parcel of the turmoil and confusion. Somehow … he was above it, and always seemed to be…
Interview: Pte Anonymous, 18 Platoon, D Coy
I suppose this is part of the Stewart … mystique … the feeling that we had a first-class colonel by the name of Stewart, that he knew what it was all about. I don't think it suddenly dawned on me after getting out of [Hill] 195 that we had an exceptional colonel. I think it was probably after Moerbrugge and Igoville … I think more so at Moerbrugge, because it was at Moerbrugge where Stockloster [Stockloser] was in charge, and we were in a bit of a jackpot. And Stewart came back … and relieved the situation.
Interview: Lt-Col Dave Stewart, CO
I hated patrols … I always lost people.
Reminiscence: Lt Claude Bissell, IO
"Patrol got across," he [Stewart] said jerkily. "They got into a dugout, killed a couple of Germans, and then they were opened on by two MGs. The officer was killed." And then a long pause. The concluding words came out like a denunciation.
That was the sort of thing which knocked Stewart out. Not the big battle, where you accepted casualties — it's part of the game. But these little things that he thought he was being the plaything … It always meant a casualty, usually the officer…
Interview: Lt-Col Swatty Wotherspoon, CO, 29th Cdn Armd Recce Regt (SAR)
I don't remember Dave Stewart ever having his judgement affected — his military judgement affected — by the loss of his men, other than the sadness of losing some men unnecessarily. That affected him, losing men unnecessarily…. Dave Stewart and [Brigadier] Jeff Jefferson didn't get along well together at all. They just didn't get along. And I don't blame Dave. Dave was a much abler fellow than Jeff Jefferson.
Interview: Pte Jake Leyland, D Coy
We were going down a highway or road, into a little village. And I had my helmet off, and he [Lt-Col Stewart] came up … [Stewart] was standing in the scout car, with his tam. And he said, "Leyland," he said, "put your helmet on." I said, "You haven't got your's on, sir." "Yeah," but he says, "I'm the fucking Colonel." So that was enough, eh. The helmet went on.
War Diary, 26 Oct. 1944: Holland [C.T.B.]
Lt. Col. Stewart left today to undergo an operation. It was expected that he would be away for 10 days,
Lt-Gen H.D.G. Crerar to Lt-Col Dave Stewart, No Date: HQ, 1st Cdn Army
Just a few personal lines to congratulate you most sincerely on the recent award to you of the Distinguished Service Order.
It is a fine and fitting recognition of your outstanding services as an officer of the Canadian army.
War Diary, 27 Nov. 1944: Stokhoek [C.T.B.]
This day was spent much the same as the previous one – the companies holding their own parades and inspections, although the training period was not officially started as yet … Further shower parades and movies were held, and a fairly large quantity of beer was purchased for the Men's Wet Canteen.
The Battalion received a happy surprise in the evening, when Lt. Col. D.J. [sic] Stewart returned after a month's absence to take over command of the unit again.
Private Diary: Lt Alan Earp, 29 Nov. 1944
[Earp was then temporarily attached to the Lincoln and Welland.]
I go over to the Argyles for a visit in the afternoon.I messed with the Argyles & Hugh introduced me to the Colonel [Dave Stewart] (now D.S.O.) whom they all worship & said I wanted to make the Argyles. He asked why & then said he would try to fix it.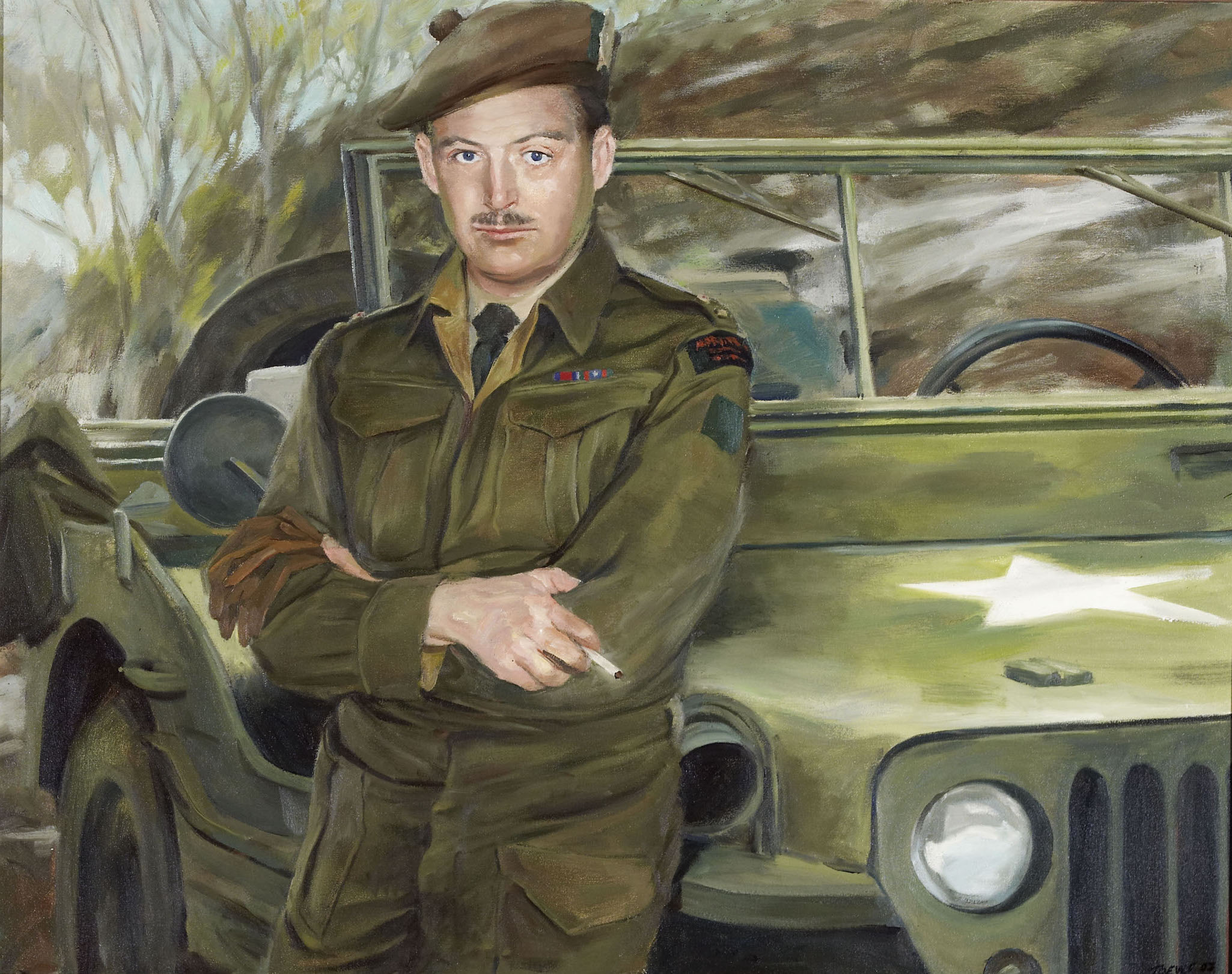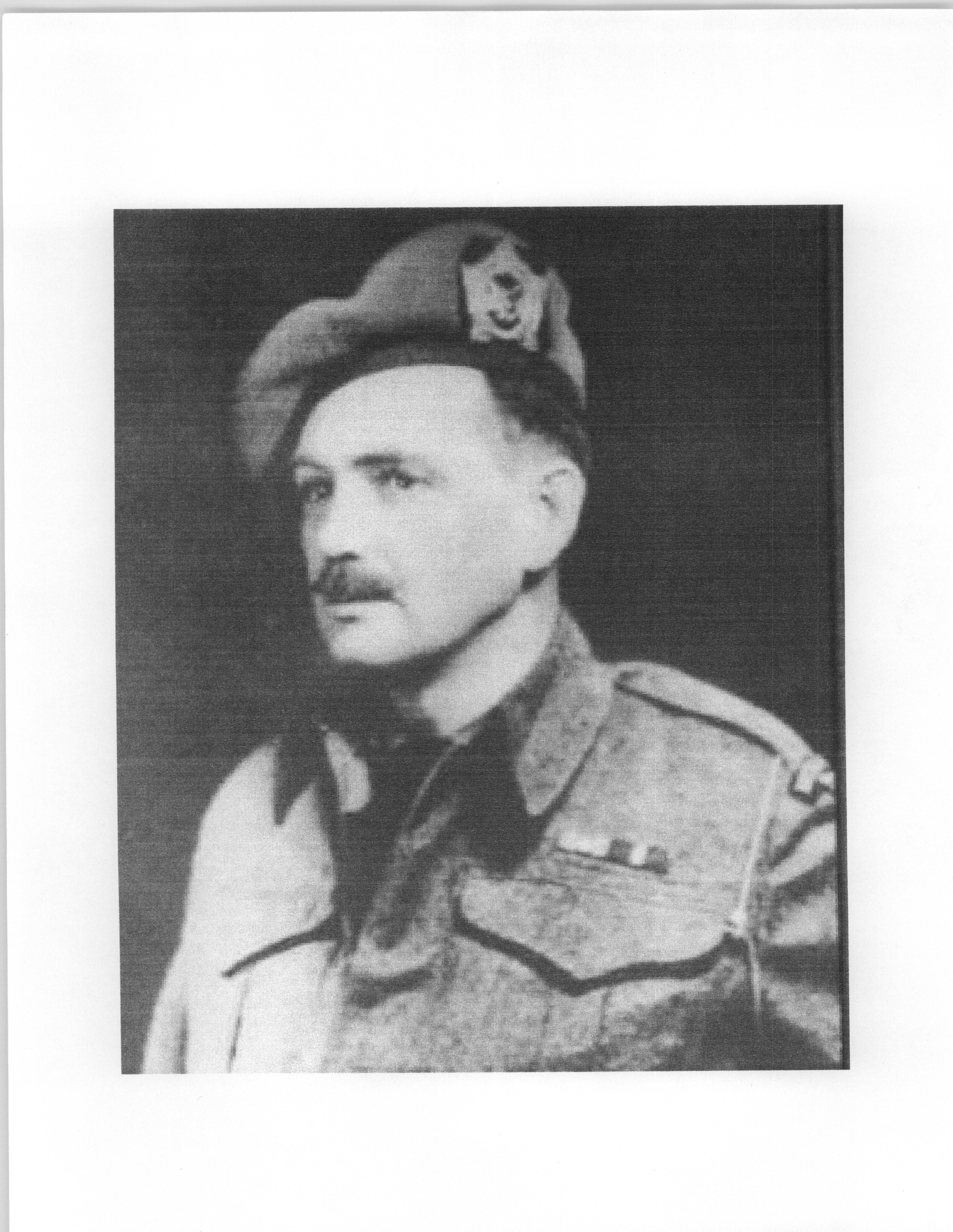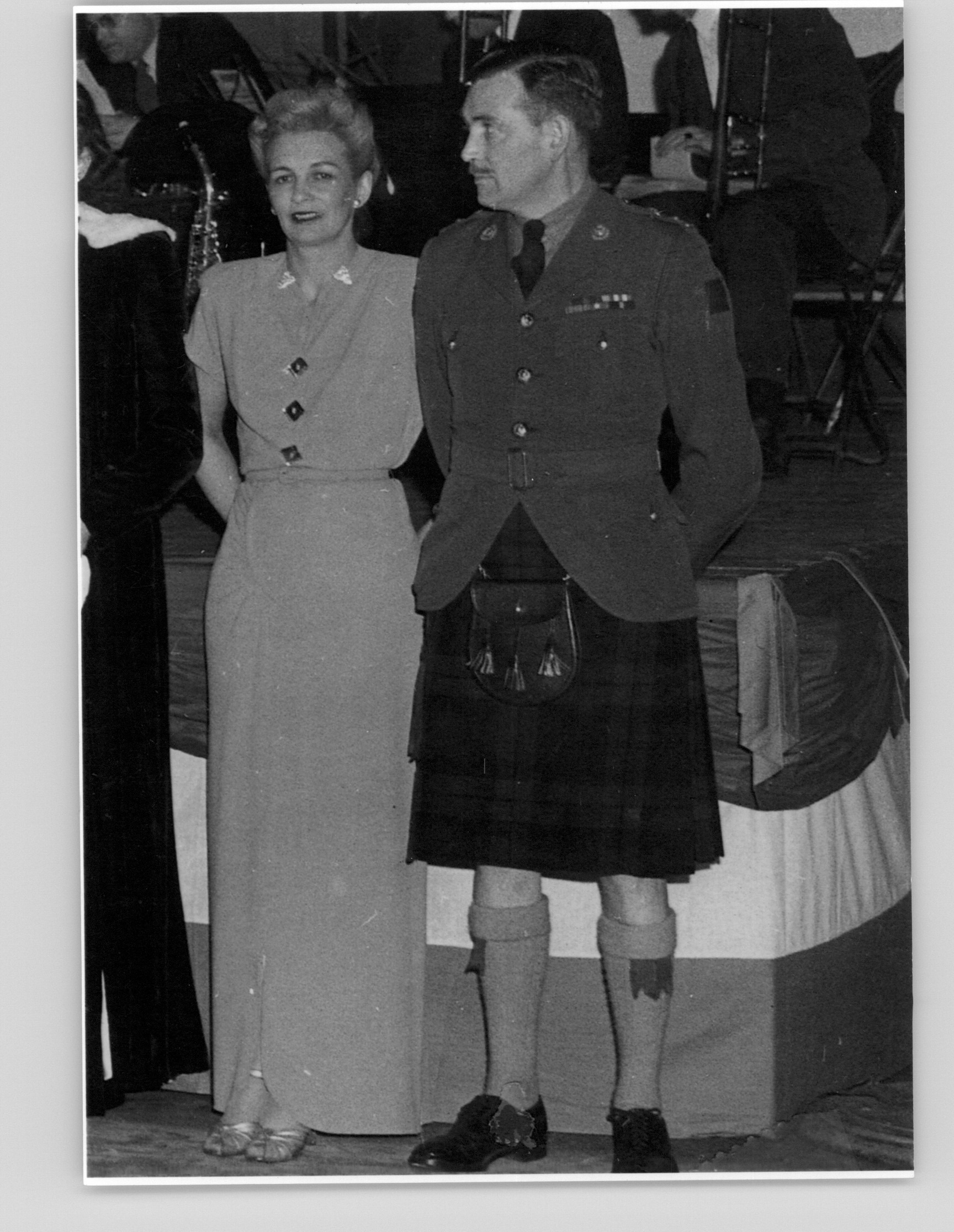 War Diary, 25 Jan. 1945: Waalwijk [C.T.B.]
The C.O., Lt. Col. J.D. Stewart, D.S.O., suddenly left the Battalion in the morning, to go to a base hospital in Belgium. Major Mackenzie was to be Acting C.O. until a new Colonel was appointed.
Interview: Pte Jim Doyle, Scout Platoon
He [Stewart] was a soldier, and that's probably the best compliment you can give him.
Interview: Sgt Tommy Dewell, D Coy
I liked him. All my men liked him. They liked old Colonel Stewart. At least he had the guts to come up to the goddamn line for a change.
Interview: CSM Wilf Stone, A Coy
I do know this – at least I felt this – that he [Stewart] had a deep concern for his troops, his men … I think he had as much concern for his men as any colonel. And I think the tactics he employed saved us a lot of casualties.
Reminiscence: Major Bert Coffin, A/CO, 29th Cdn Armd Recce Regt (SAR)
I thought the world of Fred Wigle but he was an inexperienced staff officer thrown into a tough situation. He couldn't compare with Dave Stewart – but then no one could.
Interview: Lt-Col Dave Stewart
A CO to my mind is the most lonesome occupation that could be…. Get a job done; save lives.
Reminiscence: Capt Claude Bissell
David Stewart's active military life spanned only five years (if we set aside 10 years in the non-permanent militia); and of those five years, I shall be speaking of a period of approximately 16 months, the period when he commanded the Argyll and Sutherland Highlanders. But for those who served in the Argylls, those months were a period set aside from time, a period that fills the years that followed with inextinguishable memories, permeates every hour of those months, and will continue to live on vividly and compellingly.
…That first impression [in September 1943] gathered detail and strength during the nine months of training in the U.K. and the eight months of battle in Normandy, Belgium, and Holland: the voice, low pitched, forthright, with not a fleck of dissimulation, conveying conviction and assurance; the eyes that could express cool, annihilating disapproval, or sparkle with friendship and good humour, or with affectionate concern, or deep, involved sorrow.
His great strength was that he always remained an individual, a civilian in uniform, not a martinet who went by the book. He was, he proudly declared, a Tory, destined to be one long before his birth. But he was a Tory of his own making, loyal to the throne and to the establishment, but as he said and demonstrated, always his own man. He was a modern Hotspur, the soldier in the frontline who instinctively distrusted orders issued from a distance. He believed (I quote his own words), "You can't win battles being behind, you've got to be there". What better illustration of this robust doctrine than "Hill 195", when he led the battalion at night to surprise and overwhelm a hitherto unassailable German strong point.
The twin of Stewart's self-reliance was courage, a quality emphasized in the citation for his D.S.O. The citation was for the action at Moerbrugge…. In the early part of the battle he was in command of the whole brigade. "During this phase of the operation, Lt. Col. Stewart was constantly with the troops at the bridgehead working under intense mortar and shell fire, and his calm, fearless direction of the operation was in inspiration to all ranks." Later when he returned to command his regiment, "he immediately … visited all his positions still under intense mortar, machine gun, and shell fire, and pressed home repeated attacks against the enemy in his sector. The example set by this officer, the complete disregard for his personal safety, and the offensive spirit which he instilled in all ranks undoubtedly resulted in the complete success of the operation."
Self-reliant, courageous, Dave Stewart was also compassionate. He knew that his task was to win battles, but he believed that, at the same time, he had a great trust to preserve a community of human beings when paralyzing shocks were inevitable. And he kept this trust. Although the Argylls, like all infantry battalions, had inescapable losses of a grievous nature, the battalion was never shattered in battle.
In Lord Wavell's anthology of poetry, Other Men's Flowers, there is a passage from Sir Walter Scott's Marmion that describes what Wavell calls the battle leader, old style. It is a good picture of David Stewart.
For though, with men of high degree The proudest of the proud was he, Yet, trained in camps, he knew the art To win the soldier's hardy heart They love a captain to obey Boisterous as March, yet fresh as May.
If we could bring together all those who served under Dave Stewart – adding those unable to be present and those no longer with us – they would comprise a chorus whose paean of praise and gratitude would swell and fill this church, and the words in every man's heart would be the same: Thanks be to God for the life of this man, David Stewart.
Lt-Col Dave Stewart to Major Bob Paterson, 28 May 1946, Charlottetown
Thank you, very much, for yours of undated, and enclosed History of the "Armstrong Brigade" [Paterson's history of the 10th Brigade, here named after the erstwhile Brigade-Major, Gordon Armstrong]. The latter was the reason I was late for work last night and again this morning, I remained up reading until I had it completed. You are to be very highly complimented, it is an excellent piece of work and will be a highly prized addition to my small library.
While I had a wonderful time at the reunion I was disappointed that I did not have more time to spend with lads that fought with me and less time with the "big shots". However at any future get togethers I will be my own boss and be able to do exactly what I wish to do and to hell with the committees.
Looking back, and your book certainly took me right back, I was an old softie at heart, I think I could take it but I had to force myself to hand it out. I always figured I had two enemies, the hun and Bde and Div (Our own) and I feel sure now that I did at least as well out figuring the latter as fighting the former. The fact that well than less than half the casualties [sic] were incurred in my six months of office imply something. Your show at Morrebrugge [Moerbrugge] was to my mind your best, and the one you should have been decorated for, the reason you were not was that I was so green at the game at the time and I did not realize that officers received "gongs" as well as N.C.Os and men. One of the Battalion's best efforts was Hill 195 and not one decoration or one bit of recognition came out of it, mostly my fault but there again I plead greeness [sic]. I was happy to note that you gave it mention in the history.
I was blessed with one of the finest collection of officers that any C.O. could have, but it hurts me to think of so many that are under the soil of Europe, it also hurts me that I am not living closer to those of you who are back so that we might continue the fine friendship formed under difficult conditions.
Interview: Major Pete Mackenzie
They had good spirit in the Regiment, both between officers, and between the officers and the men, and between the men themselves…. I think, perhaps, you can give him [Stewart] credit for setting the tone.
Interview: Pte Mac MacKenzie
De Gaulle and MacArthur thought they could walk on water. This guy can.
Interview: Major George Mills
Colonel Stewart, a great man…
Interview: Capt Bob Pogue
If you had a good Commanding Officer, it makes everybody perform better. First, you don't want him to think badly of you…. If you like somebody very much, gee, you don't want them thinking that you can't do the job. These are all components of morale, aren't they?
Interview: Capt Don Seldon
We all had a very high opinion of him [Stewart], but I don't know that we realized he was extraordinary until the thing was all over. I think that appreciation came later.
Interview: Pte John Warrilow
You had a feeling that you were safe, that guy [Stewart] wasn't going to lead you into a trap.
Interview: Lt-Col Swatty Wotherspoon
I had a very high regard for his ability and his ability to command a great group of men and to make them … superb infantrymen. I would … doubt that there was a better infantry battalion than the Argylls.
Reminiscence: Lt-Col Dave Stewart
The most interesting, enjoyable, sometimes frustrating, but always rewarding, days of my life were spent attempting to train you [the Argylls]. Doing my best to lead you in battle, and at all times protect you from two enemies, The Germans and our own Higher Command … I was always of the opinion that it was my good fortune to Command the finest group of men in the Canadian Army.
Reminiscence: Maj Hugh Maclean
Leadership matters too – most of all, no doubt. We were lucky in this as in so much else: leadership and to spare up and down the ladder of command. But the best of our leaders was Dave Stewart. Wise, thoughtful, and compassionate he was, as Baynes could wish. Cheerful and courageous, whatever winds blew, what top-brass changes of plan bedeviled his careful arrangements. And something else – something very unusual indeed. T.E. Lawrence remarks in The Seven Pillars of Wisdom that: "the greatest commander of men was he whose intuitions most nearly happened. Nine-tenths of tactics were certain enough to be teachable in school, but the irrational tenth was like the kingfisher flashing across the pool, and in it lay the test of generals. It could be assured only by intellect, sharpened by thought practising the stroke, until the crisis it came naturally, a reflex." Such was the gift of our finest leader, Colonel Stewart, chief source and root, at last, of our regiment's high-spirited morale – whatever might befall.
Interview: Lt-Col Dave Stewart
I think they [the Argylls] had it – esprit de corps.