Introduction
I have known of Pte Lyall Wotton for decades. Since August 2019, I have perused the Roll of Honour constantly, doing small bits of research as we selected Argyll KIAs for poppy texts. Col Earp hopes that, some day, we will have texts for all of them. For my part, I share young Lt Earp's aspiration.
This year, an inquiry from Uckfield in East Sussex, England, about a possible Argyll relation led to a discovery. I had always assumed that Pte Wotton was buried in France. I learned, with considerable surprise, that he was buried in Uckfield. That revelation prompted a search and I found his sister, Gladys Rea (Wotton). I contacted her, interviewed her, and she arranged for her son to send images and additional information. I thank Gladys and her son Ted Rea, and Mandy Barton of Uckfield, who told me about Pte Wotton's grave there. A full Argyll poppy text will appear in the near future and a poppy in his memory will be mounted in the online Argyll Field of Remembrance.

Robert L. Fraser
Regimental Historian


Pte Lyall Wright Wotton (H 1030) (1923–44)
Wounded 3 August; died of wounds 12 August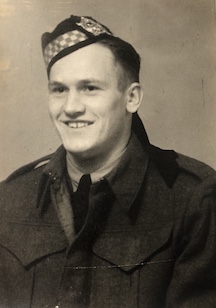 The Argylls took Pte Wotton on strength on 5 July 1943.

Lyall Wotton was born in Foxwarren, Manitoba, on 7 February 1923, the eldest of the four children of Frank Herbert Wotton (born in England) and Ella Mae Campbell (born in Quebec). It is a commonplace observation that the wartime generation was marked by two great global events – the Great Depression and the Second World War. Lyall Wotton's life and that of his family are eloquent testimony to this oft-repeated truth.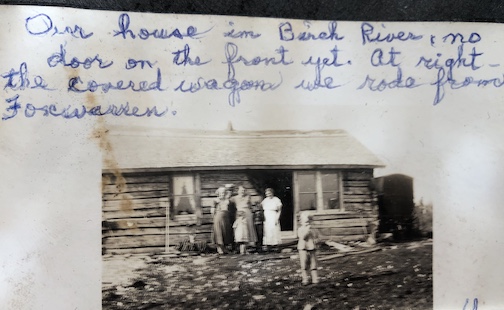 Wotton family farmhouse, Birch River, Manitoba.


"sorry he had to leave school"

Frank lost his farm in 1930 because of the Depression and worked for others during it. In 1936, a combination of circumstances provided an opportunity and he bought a farm in Birch River for $25, where the Wottons built a house. There were no roads, no electricity, and the conditions were rudimentary. The cows, however, as Lyall's sister Gladys recalled, loved it. About 1937, Lyall started to work for a neighbouring farmer. He left school, having completed grade 7 and most of grade 8, out of necessity. As the personnel selection officer observed: The family had "moved and [he] was need[ed] on the farm." That said, "he was sorry he had to leave school "at an early age. Years later, his sister Gladys learned that he gave all of his wages to his father to support the family on the farm. One of the neighbour's sons suffered from epilepsy and Lyall, as his sister put it, "was so good to him." In his three years of farming experience, he had used "horses only."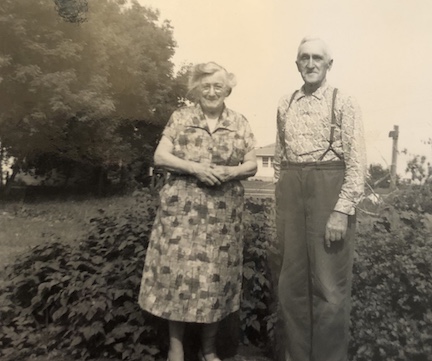 Herbert and Ella May Wotton on their farm at Birch River.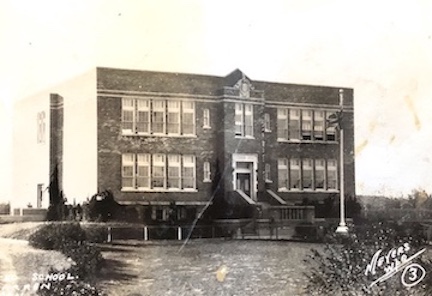 The school Lyall attended.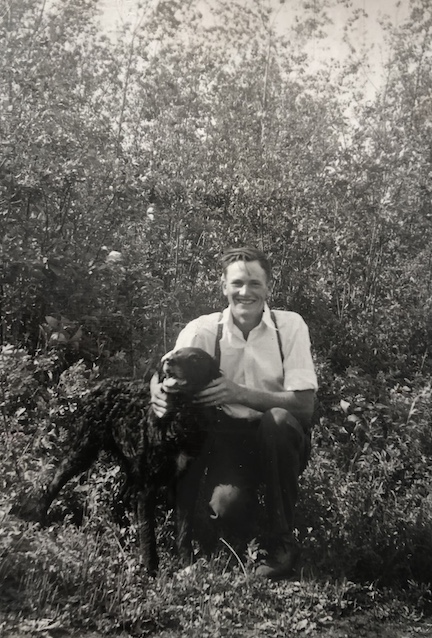 Lyall on Bill Ross's farm, Birch River, circa 1938–39.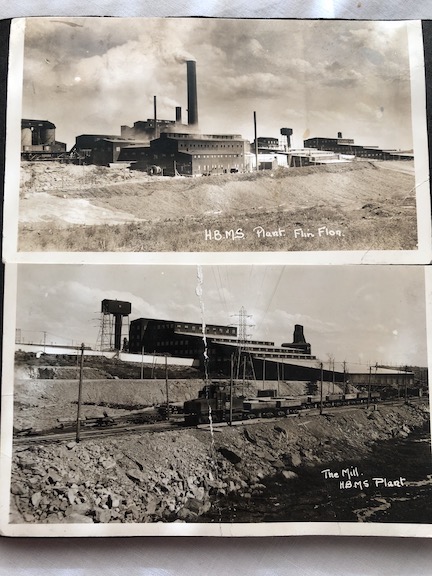 Hudson's Bay Mining & Smelting Co. at Flin Flon, Manitoba.


"attractive quiet, very well-behaved type"

Money remained scarce, and in 1940 Wotton began work at the Hudson's Bay Mining & Smelting Co. at Flin Flon, Manitoba, where he earned $35 weekly and lived "happily" with a local family. He enlisted in Winnipeg, on 9 January 1943, because he "didn't want call-up"; he had served two months as a trooper with the Fort Garry Horse. Lyall was 5', 10" and 170 lb with blue eyes. Army interviewers were impressed: he had "a good build," and was an "attractive quiet, very well-behaved type, possibly worried by Army work." He wanted "First Aid work if possible," allowing that the infantry "is quite satisfactory," and raised the possibility of being a paratrooper. He had a "pleasant, smiling manner and good sense of humour," "above average learning capacity and an alert manner." He seemed "normally stable and willing," the interviewer thought, although his "army attitude [was] only fair but will probably shape up well in action." However, he was "not … an overly aggressive type of person…" Lyall enjoyed carpentry, hunting and fishing, and played softball and hockey. He was an "active member of a church young people[']s group"; he "doesn't go to many dances, doesn't drink," and was a member of a "community group." He "may be," the personnel cautioned, "a little worried about Army work." After the war, if a grant was available, he expressed the wish to have his own farm; otherwise, he would return to the mine.


"a little worried about Army work"

After completing basic training, Pte Wotton underwent advanced training, specifically the "6 Pdr. A.T." [6 pounder, anti-tank gun] at Camp Shilo, Manitoba. He joined the Argylls on 5 July 1943 at Niagara Camp (the Argylls had returned from 22 months in Jamaica on 26 May). That day, the unit's war diarist wrote: 152 "other ranks arrived in Camp this afternoon" from Camp Shilo. Wotton joined the Anti-Tank Platoon commanded by Lt Bill Whiteside, becoming his batman and driver.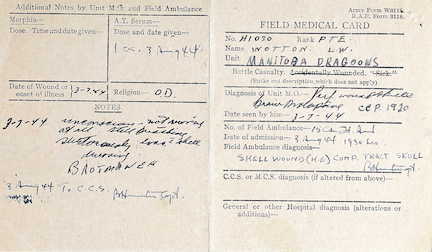 Wotton's field medical card.

The Argylls went overseas in late July 1943 and were based in Uckfield, England, from November 1943 until embarkation for France in July 1944. There were many romantic liaisons between Argylls and local woman during those months. Lyall met Iris Verona Wickham at a local church; the young couple fell in love and married, without military permission, on 14 June 1944.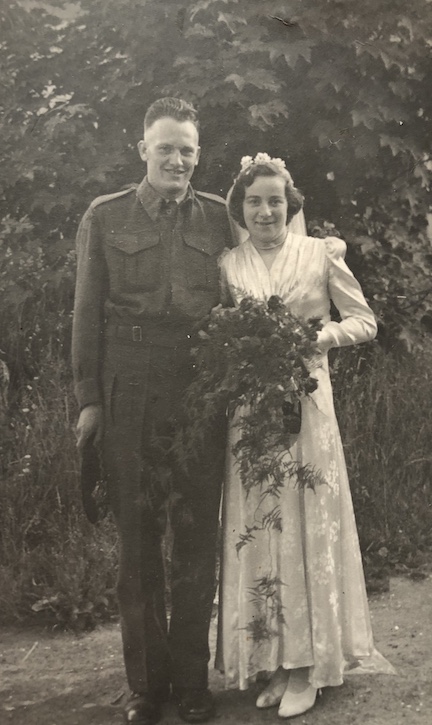 Pte Lyall Wotton and Iris Verona Wickham on their wedding day, 14 June 1944, at Uckfield, England.

The unit embarked for France in late July and suffered its first casualties on the 25th. It was a harbinger of August's dramatic losses. When the unit gathered after its cross-channel journey to France's battlefields, two threads from Pte Wotton's interviews in January 1943 came together. First, he had declared a marked preference for first aid work over anything else; secondly, his interviewer's comment that he was apprehensive "about Army work." He was also a markedly religious man. The imminence of battle sparked a revelation.


"I will never kill a German"

When the Anti-Tank Platoon was "going down to the concentration area in England," Wotton remarked to the platoon sergeant, Rudy Horwood, "I will never kill a German." Horwood remembered him "as a religious man" and "the only one who was married." Horwood decided to keep Pte Wotton out of F (fighting) echelon and put him in B Echelon, which provided support to the forward elements. On 3 August 1944 Horwood sent a truck from B Ech to pick the Anti-Tank Platoon's "big packs" from a slit trench in Bras. Pte Wotton was one of the three or four from the platoon on the truck: "As soon as the truck reached the place … the Germans had seen the Dust and they put in a couple of 88s [artillery rounds]. And the first fellow in my platoon … was killed. He was nineteen."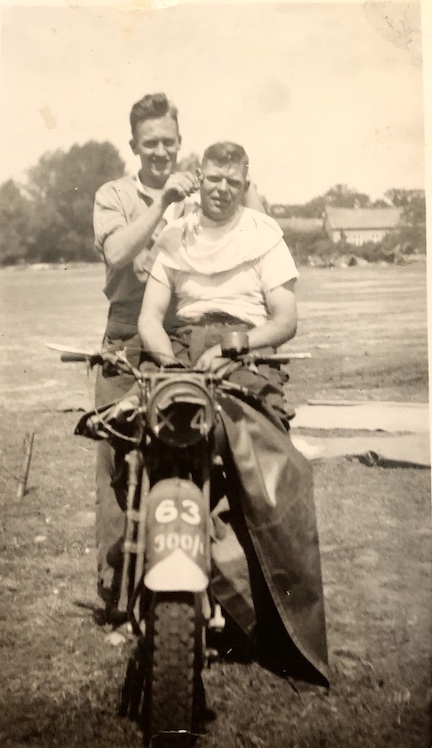 Pte Wotton on an Argyll (#63) motorcycle in the UK, 1943 or 1944.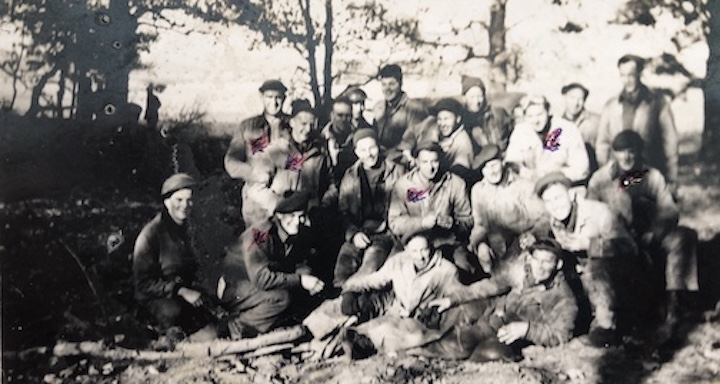 Anti-Tank Platoon,1944. Pte Wotton indicated his closest friends by marking them with an X.


"Very, very nice guy…"

Pte J.W. Booth, another of the 152 reinforcements from Shilo, was in the Mortar Platoon: "Wotton. He was in anti-tank. He got killed in France. I had cut his hair about twenty minutes before he got in the truck and was taking ammunition up and he got hit. Very, very nice guy…"
Bill Whiteside, Wotton's officer, never forgot: "I lost one man [near Caen] … That was a hard one."


"I remember my mother screaming, she was so upset"

Pte Wotton suffered a devastating head wound. Although he clung to life, there is no indication in his medical notes that he ever regained consciousness. Lyall's picture hung in the family's living room at Birch River. On 3 August 1944 – the day he was wounded – it fell off the wall and his mother exclaimed, "Something has happened to Lyall!"
He died in hospital in England on 12 August 1944. His wife Iris, his "next/kin" was "present at hospital at time of death." Gladys Rea (Wotton} recalled tearfully and vividly the arrival of the life-shattering telegram at the farm: "I remember my mother screaming, she was so upset. I had to get out of the house." Iris Wotton buried her husband "In Sweet and Treasured Memory" in the church cemetery at Uckfield, where she joined him in 2006. Gladys has never forgotten her "very kind-hearted brother" – "so conscientious … everybody loved him."
Memorial cross presented to Pte Wotton's mother.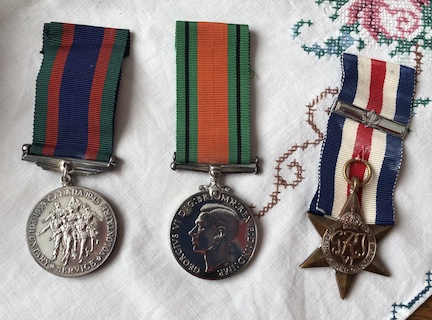 Pte Wotton's medals.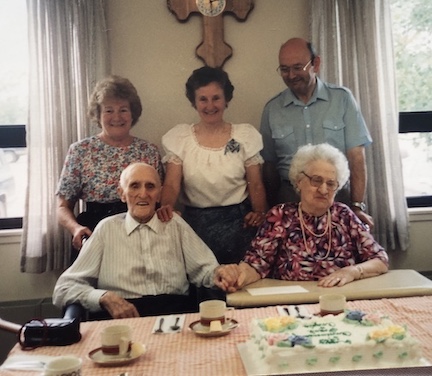 Frank Wotton's 102nd birthday, June 1992.
Back, from left: Iris; Lyall's sister, Gladys; Iris's second husband.

As for Iris, she joined the Wotton family in Birch River for two years, returned home, and later remarried and had children. She visited Lyall's father on his 102nd birthday in June 1992. Among Lyall's personal effects were a diary and letters; they have not survived. Mandy Barton, an Uckfield resident and granddaughter of an Argyll, puts flowers on his grave whenever she visits the cemetery.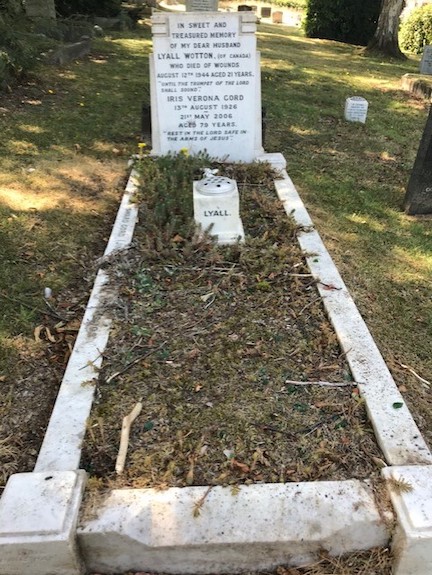 The Wotton grave at Uckfield, England.


"a history bought by blood"
Capt Sam Chapman, C and D Coys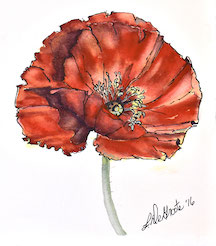 Robert L. Fraser
Regimental Historian

Click here for information about the poppy campaign.